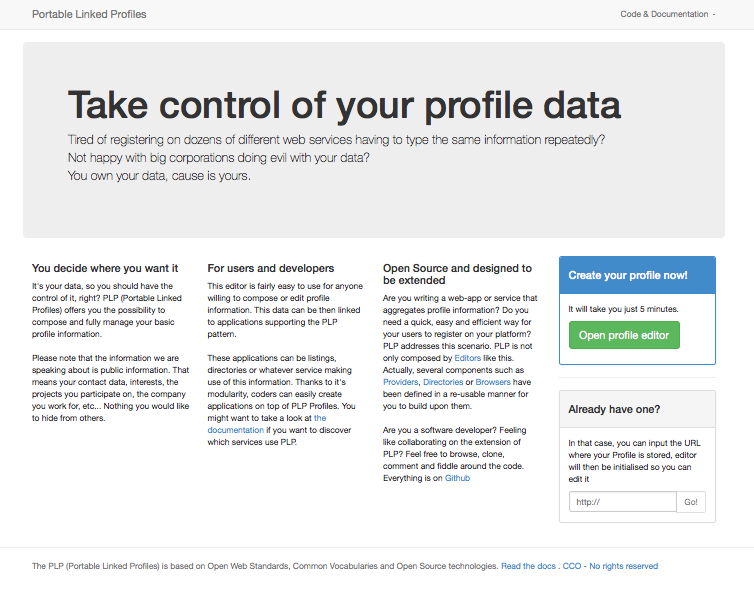 PLP proposes a pattern for the creation, storage, listing and representation of public profile data for people, groups, organizations, venues and a large etcetera.
Based on Open Web Standards, Common Vocabularies and Open Source technologies, it offers users the possibility to own the their data diverging from current mainstream and centralized profile platforms.
Also see Open Steps announcement of a PLP Open Knowledge Directory.